Informed Clinical Supervision in Practice: Integrating Foundational Concepts and Competencies to Optimize Process and Outcomes Level: Intermediate
Online Training via Zoom
Questions about this event can be sent to sdallinogrady@ccpa-accp.ca prior to November 4, 2022.
General Information:
Friday, November 4, 2022 from 11:00 AM to 6:00 PM ET
This event will not be recorded.
Supervision CECs: pre-approved by CCPA for 6 CECs
Level: Intermediate
Pre-requisite:
Description:
This one-day workshop is designed to integrate foundational concepts and competencies in clinical supervision. It is based on the premise that informed supervision emphasizes thoughtful intentionality and is designed to accommodate both a framework structure and responsive flexibility. Workshop participants will engage in reflective discussion and practice as they articulate a philosophy of change in counselling and supervision, demonstrate their preferred supervision models, anticipate ethical and legal issues, contemplate cultural and other diversity issues, and explore risk management practices designed to prevent or respond to supervisory challenges.
The intermediate level workshop presumes prior didactic training in clinical supervision and emphasizes experiential learning. Its intent is to enhance performance competency via engaging participants in application of the concepts covered at the introductory level.
Learning Outcomes:
Review the cornerstones of clinical supervision practice (define clinical supervision, identify roles and responsibilities of supervisor and supervisee, share your personal model of supervision, identify types of documentation used, review ethical and legal practices)
Identify principles involved in building and maintaining the supervisory relationship
Define reflective supervision and its importance in effective practice
Explore power, culture and diversity in clinical supervision
Create a culture of self-care in clinical supervision
Apply learning to case studies
Format:
Pause and reflect individual activities, dyad work, pause and reflect in small groups, develop reflective questions in small groups, whole group, taped interview on reflective supervision
Presenters:
Blythe Shepard, Ph.D., CCC-S is of British and Kanien'kehá:ka ancestry, a professor at the University of Lethbridge, and co-editor of the Clinical Supervision of the Canadian Counselling and Psychotherapy Profession.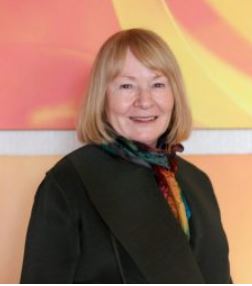 Lori Rudniski is the director of a long-term counselling centre, instructor at the University of Manitoba and a CCC-S. She provides supervision for practicing counsellors and for university practicum students.