SAVE THE DATE - Incorporating the Spiritual Dimension into the Practice of Psychotherapy with Lawrence Beech, PhD
Date/Time - Saturday, March 4th, 10:00 a.m. EST
Online via Zoom
Please note that this event will be recorded and is eligible for 1 CEC
Description:
Join us as Lawrence Beech distills and shares his wisdom of integrating spirituality into psychotherapy.
Participants will have the opportunity to meet in small breakout groups to discuss possibilities for incorporating the spiritual dimension into their practice and client work.
In this one-hour presentation and break-out group experience, you will:
Gain an understanding of shared values underlying the diversity of multifaith traditions, rituals, and practices.
Deepen knowledge of the distinctive vocabulary, rituals, and practices of diverse faith traditions.
Identify at least eight shared spiritual convictions and values that intersect most faith traditions.
Communicate spiritually across differing faith orientations in psychotherapy practice through naming themes and values held in common.
Presenter Bio: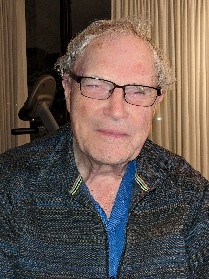 Lawrence Beech is a Registered Marriage and Family Therapist (RMFT); Supervisor Mentor with the Canadian Association for Marriage and Family Therapy (CAMFT) and Registered Psychotherapist, with College of Registered Psychotherapist of Ontario (CRPO). Lawrence currently serves as a Senior Faculty Member at the Toronto Centre of Psychotherapy and Counselling Education (TCPCE), a CRPO Approved Training Program. For over 25 years he was the Director, Pastoral Counselling Education Program, Toronto School of Theology, University of Toronto. He is an Ordained Minister (retired) with the United Church of Canada.
His professional life includes private practice with a focus on couple and family relationships, individual and group supervision of TCPCE students working towards certification as registered psychotherapists, academic teaching of psychotherapy courses within the TCPCE program, and integration of the spiritual dimension into the training, supervision and clinical practice of psychotherapy.
Lawrence enjoys a long term, committed marriage relationship with his wife, Sandra. Both his son and daughter are therapists in private practice.
Questions? Contact Genevieve at gbarriere@ccpa-accp.ca